BUSINESS INFORMATION AND OPENING HOURS:
Monday Through Friday 8 - Noon 1 - 4 pm
Business Phone: 707-986-7447
After Hours Emergency Utility On-call Phone: 707-223-1225
PUBLIC NOTIFICATION
Operations and Emergency Response Update - Resort Improvement District & Shelter Cove Fire – Friday June 5, 2020
Dear Residents of Shelter Cove and Customers of the Resort Improvement District (RID):
RID wants to share this important District and Community Information (with the latest developments in red):
Humboldt County's Shelter-In-Place Order is currently in effect. This Order has no stated end date and is in effect until rescinded by Humboldt County. A link to the order is here: https://humboldtgov.org/DocumentCenter/View/84939/Shelter-in-Place-Order-signed-033020
The Humboldt County Health Officer has issued an additional Health Order requiring the use of facial coverings to further manage the spread of COVID-19. The order is currently in effect; until it is modified or rescinded by the Health Officer. The Order states people must wear a facial covering before they enter: Any indoor facility except for their own residence; Any enclosed space; Any outdoor space where individuals are unable to maintain at all times a distance of six feet from others. Read the full order here: https://humboldtgov.org/DocumentCenter/View/85482/Order-of-the-Health-Officer---Requiring-Members-of-the-Public-to-Wear-Facial-Coverings?bidId=
The State of California and Humboldt County have updated and expanded "Allowable Activities" under the current Shelter In Place (County & State) Order: Please read about it here: http://kymkemp.com/2020/05/01/statewide-stay-at-home-order-updated-most-activities-already-allowed-in-humboldt/
You can see a list of certified open businesses within Humboldt County here: humboldtgov.org/2770/Certified-Business-Lists.
The Shelter Cove Golf Course is OPEN – with the following rules in place:Golf green fees are reinstated. Daily Greens fees must be paid at kiosk or one must possess an annual pass. Please use sanitizer after paying green fees/collecting score card or touching any common surface. All players must follow social distancing practices. Solo play to foursome play is permitted. No groups of five persons or more is permitted. Golf Carts may be shared with individuals whom reside in the same household. Otherwise solo use of golf carts is required. Greens Flags shall be re-installed. Please do not touch/move Greens Flags. Proper social distance (minimum of six feet) must be followed by all players and users of the golf links course. For your safety and the safety of pilots, golf carts are prohibited on the airport runway and taxiway.
BLM (Bureau of Land Management) developed campgrounds remain closed locally here in the King Range National Conservation Area. Wilderness Permits for overnight use of the King Range and Lost Coast Trail are suspended.All trails remain open to day-use

. Public BLM Restrooms at Mal Coombs Park and Black Sands Beach

Trailhead will reopen to public use on Saturday June 6th.
Please remember that the RID office is closed to all public (person to person) interaction for the length of the Shelter-In-Place Order. The service window is closed. Please make your utility payment by mail or by inserting your payment (check/cash) through the door slot. Please include your name, account number, service street address or a copy of your bill stub (and the amount you are paying) with your payment. Envelopes (for payment) are available near the RID office entrance. You may also pay your utility bill over the phone with your debit or credit card by calling RID at 707-986-7447 (Monday through Friday, 8AM to 12Noon & 1PM to 4PM). For your protection RID staff will not be able to meet and speak with you in person at the office while paying your utility bill or for any other RID businesses. Please call the District at 707-986-7447 to speak with staff to obtain your account information if needed and/or the amount due. The District requests that individuals and businesses who are experiencing a hardship to contact RID to discuss options and to setup a payment plan if needed for your utility bill.

Family Tree Service will continue to perform roadside vegetation clearing on Shelter Cove Road (from its junction with King Peak Road to its junction with Willow Glen Road) scheduled to be completed by June 15-16.

Shelter Cove Fishing Preservation Inc. (SCFPI) announced that daily launch operations at Shelter Cove Marina have resumed for Humboldt County residents only. Please visit: https://sheltercovefishingpreservationinc.org/ for more information. You can also call Jake Mitchell at 707-223-1600.
Redwood Community Action Agency (RCAA) is offering assistance for individuals and families that need help with their home heating bill (including purchase of propane, firewood, pellets or kerosene). Please call 707-444-3831 ext. 202 to see if you qualify. You may also visit www.rcaa.org to learn more about RCAA's programs and services.
Be counted! Go online to https://www.2020census.gov/ to be counted in the 2020 Census. It's critical for each Humboldt County resident to be counted in the Census.
The IRS is providing a website to check the status of your Economic Impact Payment. The payments, also referred to by some as stimulus payments, are automatic for most taxpayers. No further action is needed by taxpayers who filed tax returns in 2018 and 2019 and most seniors and retirees. Please visit: https://www.irs.gov/coronavirus/economic-impact-payments to check on your payment status.
Vocality Credit Union will be bringing their mobile banking unit to Shelter Cove every Tuesday for your banking needs. You can find the Vocality at Mal Coombs Park (lighthouse) from 11AM to 3pm each Tuesday.
The Eel River Disposal garbage transfer station (located on Telegraph Creek Road) has reopened.
Please maintain adequate social distance of at least six feet on all hiking trails, beaches, golf course and greenbelt. The Shelter Cove Community Clubhouse, Library, and Shelter Cove Playground are all closed to public use. Your District's hiking trails, golf course, beaches and greenbelt remain open for your use and enjoyment. The Humboldt County and State of California Order both recognize the importance for people to have access to trails, natural areas and beaches to maintain their health. Proper social distance of 6 feet must be maintained.
The Shelter Cove General Store is accepting walk-in patrons and phone & email orders Please call 707-986-7733 or email scgeneralstore@gmail.com to place your order in advance.
Gyppo Ale Mill announces SoHum Full Bellies. If you are in the Shelter Cove area and are in need or know someone that is in need of a hot meal, please phone Gyppo Ale Mill at 707-986-7700.
Humboldt County has set up a COVID-19 (coronavirus) compliance tip-line for residents concerned about certain business operations or gatherings (congregation) in the community. The compliance tip line number is 707-441-3022. For general coronavirus information call 707-441-5000. The business support information line is 707-268-2527.
The Shelter Cove Airport is open for essential and emergency use only at this time.
So that RID/Shelter Cove Fire can continue to provide the best possible service during this time, RID/Shelter Cove Fire requests that you:
First and foremost, protect yourself and your family by following the Shelter-In-Place Order. The voiced frustrations of community members about how people are not following the Shelter-In-Place Order is understandable and is certainly frustrating. Protect yourself and your family by following the Shelter-In-Place Order.
Dial 911 for any and all medical/fire/ocean emergencies. Please do not hesitate to call 911 for non-coronavirus medical/fire/ocean emergencies.
Know that your Shelter Cove Fire department is available and prepared to meet the needs of our community. With the new threat of COVID-19 our firefighters are taking extra precautions on all medical calls, not just COVID-19 emergencies. You might see firefighters responding to calls for service in masks gowns, and goggles. This is part of our new standard operating guidelines and does not mean patients are positive for COVID-19. These are only extra precautions to protect our first responders and the patients we treat. With these precautions in place even if firefighters make contact with a COVID-19 patient they can safely dispose of all contaminated gear and be available for the next emergency. We have a plan in place that allows the fire department to remain available if part of the fire department is exposed or becomes ill. Shelter Cove Fire and our Community Emergency Response Team (CERT) are dedicated to keeping this community safe and informed with both the new pandemic and other emergencies that might arise.
Please request assistance for your non-medical/food/personal needs by contacting Shelter Cove Fire at 707-986-7507 or by contacting CERT on CERT's Facebook page: https://www.facebook.com/Shelter-Cove-Community-Emergency-Response-Team-CERT-289540614978207/?modal=admin_todo_tour
To learn more about coronavirus, State of California support & resources and what you can do to help prevent and limit its spread please see the following links:
World Health Organization https://www.who.int/emergencies/diseases/novel-coronavirus-2019
Center for Disease Control https://www.cdc.gov/
California Public Health Department https://www.cdph.ca.gov/Programs/CID/DCDC/Pages/Immunization/ncov2019.aspx
California Public Health Department https://www.cdph.ca.gov/Programs/CID/DCDC/CDPH%20Document%20Library/Gathering_Guidance_03.11.20.pdf
Humboldt County Department of health and Human Services https://humboldtgov.org/2018/Humboldt-Health-Alert
Johns Hopkins https://coronavirus.jhu.edu/
Coronavirus Assessment Tool https://www.providence.org/patients-and-visitors/coronavirus-advisory
The California Employment Development Department provides a variety of support services to people who have lost their jobs or have had their hours reduced due to the impacts of COVID-19 in California, please visit: https://www.edd.ca.gov/about_edd/coronavirus-2019.htm
The Governor's Office of Business and Economic Development (GO-Biz) has compiled helpful information for employers, employees, and all Californians as it relates to the Coronavirus (COVID-19) pandemic, please visit:
https://business.ca.gov/coronavirus-2019/
The California Labor & Workforce Development Agency (LWDA) wants to keep workers, employers, co-workers, and families safe. What employees are entitled to may be confusing. LWDA is trying to make it easier and to spread awareness through this centralized source of info at: https://www.labor.ca.gov/coronavirus2019/
The District would like to share these additional resources and websites for your information:
HUMBOLDT LIBRARY'S E-ACCOUNT OFFERS ONLINE LIBRARY ACCESS: https://humboldtgov.org/library
Justin R Robbins
General Manager
Resort Improvement District #1
Shelter Cove, CA
707-986-7015
06/08/2020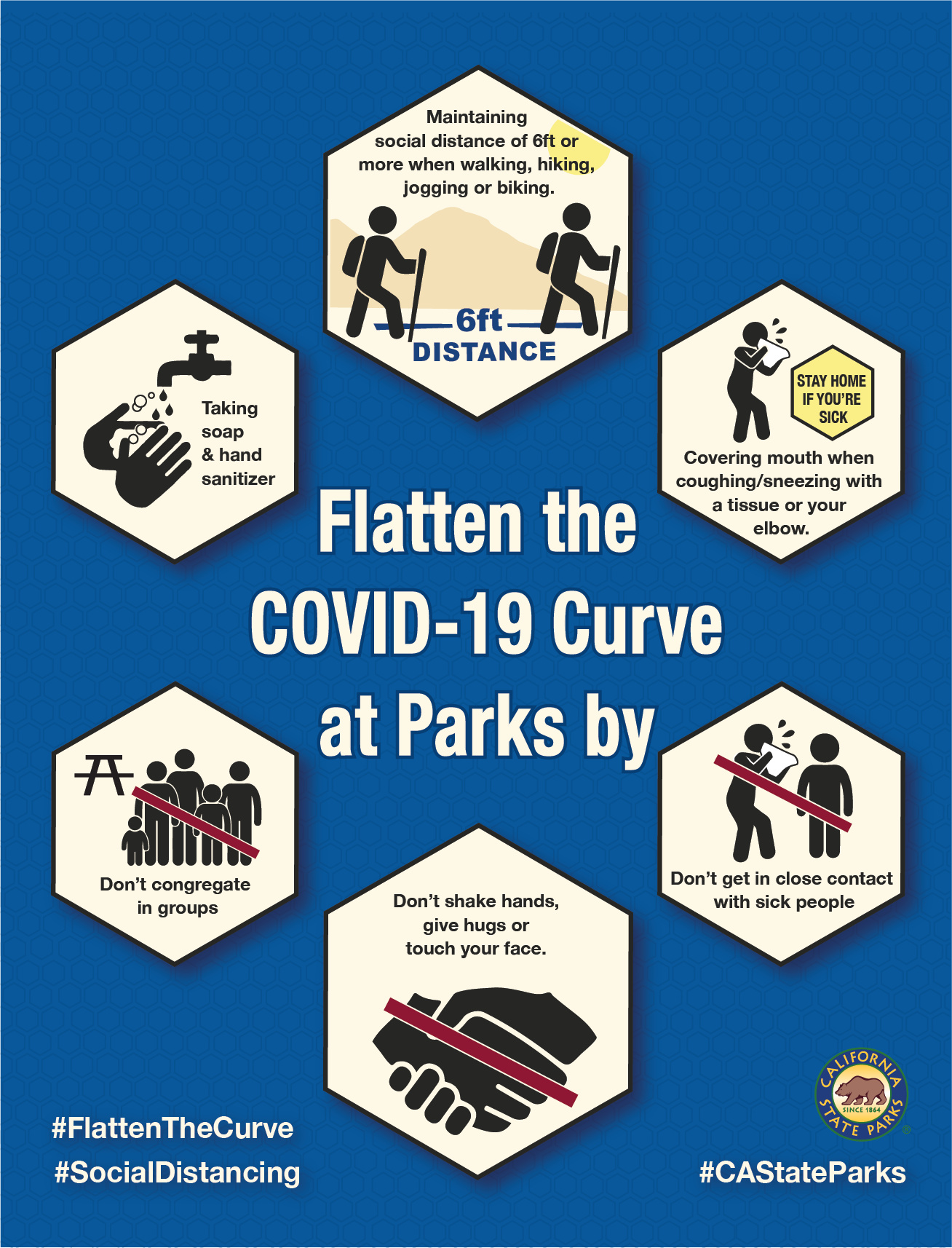 Photo Courtesy of Jason Hollinger