BUSINESS INFORMATION AND OPENING HOURS:
Monday Through Friday 8 - Noon 1 - 4 pm
Business Phone: 707-986-7447
After Hours Emergency Utility On-call Phone: 707-223-1225
PUBLIC NOTIFICATIONS
Operations and Emergency Response Update - Resort Improvement District & Shelter Cove Fire – Friday August 14, 2020

Dear Residents of Shelter Cove:
RID wants to share this important information:
The Humboldt County Sheriff's Office has announced a new Lieutenant, Jesse Taylor to oversee Sheriff Operations in Southern Humboldt: https://kymkemp.com/2020/08/14/new-humboldt-county-sheriffs-lieutenant-jesse-taylor-overseeing-sohum/
The Humboldt County Board of Supervisors recently authorized a $3.289 million relief program for local small businesses that are affected by COVID-19 and have had their reopening plans approved by the county, and funding is now available. Small businesses can apply on the county's website https://humboldtgov.org/2704/Business-Resources for grants ranging from $500 to $12,500 per business. For more information please see: https://kymkemp.com/2020/08/12/small-businesses-eligible-for-up-to-12500-of-local-covid-19-relief-funding/
Shelter Cove's CERT (Community Emergency Response Team) is featured on a new Humboldt CERT video. Check it out here: https://kymkemp.com/2020/08/14/become-one-of-the-helpers/ Thanks to all Shelter Cove CERT members. And thanks to all who support our incredible CERT team.
Humboldt County's Shelter-In-Place Order is currently in effect. This Order has no stated end date and is in effect until rescinded by Humboldt County. A link to the order is here: https://humboldtgov.org/DocumentCenter/View/84939/Shelter-in-Place-Order-signed-033020
Humboldt County's COVID-19 Dashboard provided up to date information on the number of local cases, recoveries, hospitalizations and deaths. A link to the dashboard is here: https://humboldtgov.org/
Statewide case numbers from California Department of Health can be seen by clicking on the following link: https://www.cdph.ca.gov/Programs/CID/DCDC/Pages/Immunization/ncov2019.aspx#
The Humboldt County Health Officer has issued an additional Health Order requiring the use of facial coverings to further manage the spread of COVID-19. The order is currently in effect; until it is modified or rescinded by the Health Officer. The Order states people must wear a facial covering before they enter: Any indoor facility except for their own residence; Any enclosed space; Any outdoor space where individuals are unable to maintain at all times a distance of six feet from others. Read the full order here: https://humboldtgov.org/DocumentCenter/View/85482/Order-of-the-Health-Officer---Requiring-Members-of-the-Public-to-Wear-Facial-Coverings?bidId=
Shelter Cove Library "CURBSIDE" HOURS Starts TODAY, July 14
Hours of Curbside Operation:
MONDAY 10-12
TUESDAY 3-5
WEDNESDAY 10-12
THURSDAY 2-4
FRIDAY 3-5
SATURDAY 10-12
What does "curbside" mean to library services?
Beginning today (07/14), during curbside hours, tables will be setup outside the library doors. You can: Ask the library volunteer to look for books or DVDs for you to borrow. It's easier if you check the photos online before you come (links below) to see what is available but you can also stop by and ask us for assistance. Please wear your mask properly and only touch what you take home. Library volunteers will protect you by wearing a mask and lending you clean materials. Protect your volunteering neighbors by wearing your mask properly and maintaining a 6' or more physical distance.
Donate during curbside hours. We can accept clean books and DVDs. Please put your name on the box or bag. Limit one medium box per household per week. All donations and returns will be held in quarantine for at least three days and disinfected prior to lending. Start now by virtually browsing for books and DVDs online. Just google "Shelter Cove Library" to find our webpage https://sheltercovepioneer.org/library and our Facebook page at https://www.facebook.com/ShelterCoveLibrary
Reserve materials for pickup by sending a message in Facebook or by emailing library@sheltercovepioneer.org
Questions? Would you like to volunteer a couple of hours a week? Please give Cynthia Eden a call 707-986-1015.
Library volunteers wish you Happy Reading!
The Shelter Cove Golf Course is OPEN – with the following rules in place:
Golf green fees are reinstated. Daily Greens fees must be paid at kiosk or one must possess an annual pass. Please use sanitizer after paying green fees/collecting score card or touching any common surface.
All players must follow social distancing practices. Solo play to foursome play is permitted. No groups of five persons or more is permitted.
Golf Carts may be shared with individuals whom reside in the same household. Otherwise solo use of golf carts is required.
Greens Flags shall be re-installed. Please do not touch/move Greens Flags.
Proper social distance (minimum of six feet) must be followed by all players and users of the golf links course
For your safety and the safety of pilots, golf carts and individuals are prohibited on the airport runway and taxiway.
BLM (Bureau of Land Management) developed campgrounds, trails and day use facilities are currently open in the King Range National Conservation Area. Wilderness Permits for overnight use of the King Range and Lost Coast Trail are available at www.recreation.gov
Shelter Cove Fishing Preservation Inc. (SCFPI) daily launch operations at Shelter Cove Marina are open. Please visit: https://sheltercovefishingpreservationinc.org/ for more information. You can also call Jake Mitchell at 707-223-1600.
Vocality Credit Union brings mobile banking unit to Shelter Cove every Tuesday for your banking needs. You can find the Vocality at Mal Coombs Park (lighthouse) from 11AM to 3pm each Tuesday.
Please maintain adequate social distance of at least six feet on all hiking trails, beaches, golf course and greenbelt. The Shelter Cove Community Clubhouse and Shelter Cove Playground remain closed to public use. Your District's hiking trails, golf course, beaches and greenbelt remain open for your use and enjoyment. The Humboldt County and State of California Order both recognize the importance for people to have access to trails, natural areas and beaches to maintain their health. Proper social distance of 6 feet must be maintained.
The Shelter Cove Airport is open for all aviation use at this time.
Humboldt County has set up a COVID-19 (coronavirus) compliance tip-line for residents concerned about certain business operations or gatherings (congregation) in the community. The compliance tip line number is 707-441-3022. For general coronavirus information call 707-441-5000. The business support information line is 707-268-2527.
Justin R Robbins
General Manager
Resort Improvement District No.1
Shelter Cove, Humboldt County, CA
707-986-7447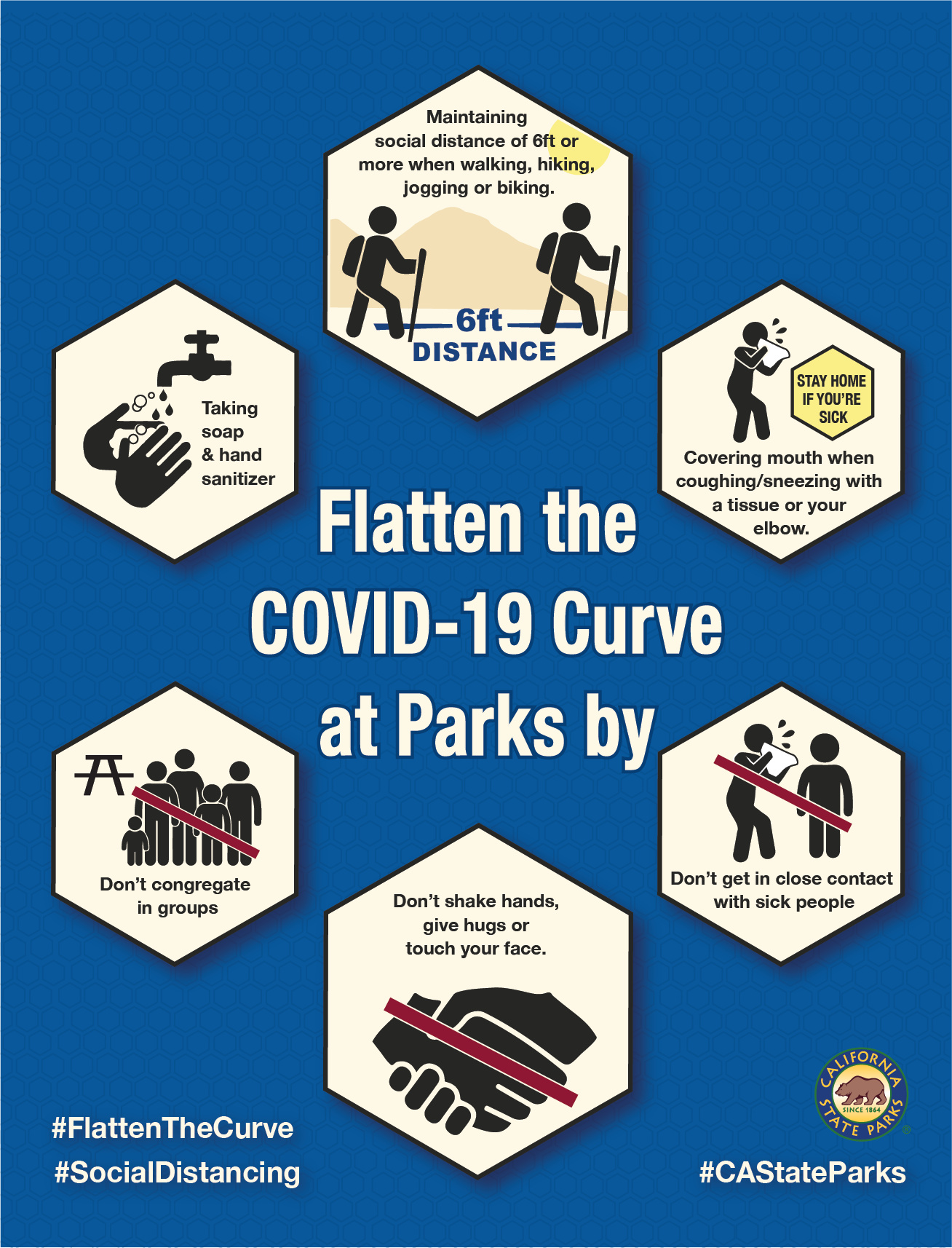 Photo Courtesy of Jason Hollinger