BUSINESS INFORMATION AND OPENING HOURS:
Monday Through Friday 8 - Noon 1 - 4 pm
Business Phone: 707-986-7447
After Hours Emergency Utility On-call Phone: 707-223-1225
PUBLIC NOTIFICATIONS
Subject: Shelter Cove/Resort Improvement District - Youth Community Access Grant Opportunity - Scoping Sessions on Wed 08/12 & Friday 08/14 at 4PM
Dear Community -
The Resort Improvement District is eligible to apply for $25,000 to $300,000 in Prop 64 state grant monies to fund youth programming and projects. This is a competitive grant and the District is reaching out to the community youth for project suggestions. Projects must increase youth accessibility to natural and cultural resources and empower youth to make healthy choices. The District will be hosting the following online scoping (Go To Meeting) sessions to gather input/gauge interest. The grant application will also be discussed at the August 20th Board Meeting. We will have until September 16th to complete our grant application.
Shelter Cove Youth Grant Scoping Session
Wed, Aug 12, 2020 4:00 PM - 5:30 PM
Please join the meeting from your computer, tablet or smartphone.
https://global.gotomeeting.com/join/661606165
Shelter Cove Youth Grant Scoping Session
Fri, Aug 14, 2020 4:00 PM - 5:30 PM
Please join my meeting from your computer, tablet or smartphone.
https://global.gotomeeting.com/join/714002613
I am also requesting that any interested youth (and family members) to contact me at gm@sheltercove-ca.gov or by phone at 707-986-7015 to express your interest in helping to develop a project for the youth in our community. Projects (funding requests) that are youth driven not only have a better chance of getting funding but also will create a project that the youth of our community want and need.
Please the following link for more information on the program: https://resources.ca.gov/grants/youth#:~:text=The%20program%2C%20funded%20by%20Proposition,use%20prevention%20and%20early%20intervention
We have already received great ideas for building a basketball court and non-motorized mountain bike skills park.
Thanks and I hope to see you at the scoping session.
JRR
Justin R Robbins
General Manager
Resort Improvement District No.1
Shelter Cove, Humboldt County, CA
707-986-7015
THREE RID BOARD VACANCIES:
Special District Elections will be held on Tuesday, November 3rd, 2020. There are three (3) four-year term positions available on the Resort Improvement Board. Candidates must be registered voters within Shelter Cove. The filing period commences July 13th and runs through August 7th, 2020. If an incumbent does not file by 5 pm on August 7th there is a five-day extension to August 12, 2020 for anyone other than the incumbent to file. Filing is free and completion of forms can be done at the Humboldt County Office of Elections located at 2426 6th Street, Eureka, CA 95501-0788. Call the elections office for optional remote filing due to Covid-19. The process takes approximately 30 minutes to complete. Optional Candidate Statements must be paid for by the candidate. For a Candidate Guide please visit https://humboldtgov.org/elections. The new terms of office will begin Friday, December 4th, 2020. For further details please contact the Humboldt County Elections Office at 445-7481.
Operations and Emergency Response Update - Resort Improvement District & Shelter Cove Fire – Tuesday July 14, 2020
Dear Residents of Shelter Cove and Customers of Resort Improvement District No.1 (RID):
RID wants to share this important COVID-19 Information:
Yesterday, Governor Gavin Newsom announced new restrictions to help prevent rapid spread of COVID-19. These restrictions include: Statewide indoor closures of restaurants, bars and breweries, wineries & tasting rooms, movie theaters, family entertainment centers, zoos and museums, and cardrooms. More information on these new restrictions can be found at: https://covid19.ca.gov/roadmap-counties/
For Lake, Mendocino, Humboldt, Del Norte and Trinity Counties: Here are the services and business sectors impacted by the new state restrictions on indoor activities.
Indoor activities and services will be closed to:
- Indoor dining at restaurants (patio dining and take out still allowed)
- Indoor services at Wineries/Tasting Rooms (outdoor tasting is still allowed)
- Bars and Pubs (all closed)
- Movie theaters
- Zoos/museums
- Cardrooms
Services that remain open in Lake, Mendocino, Humboldt, Del Norte and Trinity Counties (different than Marin & Sonoma Counties):
– Indoor worship services in the five counties above remain open
– Gyms and fitness centers remain open
– Personal care services such nail salons, hair salons and barbershops remain open
Humboldt County's Shelter-In-Place Order is currently in effect. This Order has no stated end date and is in effect until rescinded by Humboldt County. A link to the order is here: https://humboldtgov.org/DocumentCenter/View/84939/Shelter-in-Place-Order-signed-033020
Humboldt County's COVID-19 Dashboard provided up to date information on the number of local cases, recoveries, hospitalizations and deaths. A link to the dashboard is here: https://humboldtgov.org/
Statewide case numbers from California Department of Health can be seen by clicking on the following link: https://www.cdph.ca.gov/Programs/CID/DCDC/Pages/Immunization/ncov2019.aspx#
The Humboldt County Health Officer has issued an additional Health Order requiring the use of facial coverings to further manage the spread of COVID-19. The order is currently in effect; until it is modified or rescinded by the Health Officer. The Order states people must wear a facial covering before they enter: Any indoor facility except for their own residence; Any enclosed space; Any outdoor space where individuals are unable to maintain at all times a distance of six feet from others. Read the full order here: https://humboldtgov.org/DocumentCenter/View/85482/Order-of-the-Health-Officer---Requiring-Members-of-the-Public-to-Wear-Facial-Coverings?bidId=
Shelter Cove Library "CURBSIDE" HOURS Starts TODAY, July 14
Hours of Curbside Operation:
MONDAY 10-12
TUESDAY 3-5
WEDNESDAY 10-12
THURSDAY 2-4
FRIDAY 3-5
SATURDAY 10-12
What does "curbside" mean to library services?
Beginning today (07/14), during curbside hours, tables will be setup outside the library doors. You can: Ask the library volunteer to look for books or DVDs for you to borrow. It's easier if you check the photos online before you come (links below) to see what is available but you can also stop by and ask us for assistance. Please wear your mask properly and only touch what you take home. Library volunteers will protect you by wearing a mask and lending you clean materials. Protect your volunteering neighbors by wearing your mask properly and maintaining a 6' or more physical distance.
Donate during curbside hours. We can accept clean books and DVDs. Please put your name on the box or bag. Limit one medium box per household per week. All donations and returns will be held in quarantine for at least three days and disinfected prior to lending. Start now by virtually browsing for books and DVDs online. Just google "Shelter Cove Library" to find our webpage https://sheltercovepioneer.org/library and our Facebook page at https://www.facebook.com/ShelterCoveLibrary
Reserve materials for pickup by sending a message in Facebook or by emailing library@sheltercovepioneer.org
Questions? Would you like to volunteer a couple of hours a week? Please give Cynthia Eden a call 707-986-1015.
Library volunteers wish you Happy Reading!
The Shelter Cove Golf Course is OPEN – with the following rules in place:
Golf green fees are reinstated. Daily Greens fees must be paid at kiosk or one must possess an annual pass. Please use sanitizer after paying green fees/collecting score card or touching any common surface.
All players must follow social distancing practices. Solo play to foursome play is permitted. No groups of five persons or more is permitted.
Golf Carts may be shared with individuals whom reside in the same household. Otherwise solo use of golf carts is required.
Greens Flags shall be re-installed. Please do not touch/move Greens Flags.
Proper social distance (minimum of six feet) must be followed by all players and users of the golf links course
For your safety and the safety of pilots, golf carts and individuals are prohibited on the airport runway and taxiway.
BLM (Bureau of Land Management) developed campgrounds, trails and day use facilities are currently open in the King Range National Conservation Area. Wilderness Permits for overnight use of the King Range and Lost Coast Trail are available at www.recreation.gov
Shelter Cove Fishing Preservation Inc. (SCFPI) daily launch operations at Shelter Cove Marina are open. Please visit: https://sheltercovefishingpreservationinc.org/ for more information. You can also call Jake Mitchell at 707-223-1600.
Vocality Credit Union brings mobile banking unit to Shelter Cove every Tuesday for your banking needs. You can find the Vocality at Mal Coombs Park (lighthouse) from 11AM to 3pm each Tuesday.
The Shelter Cove General Store is accepting walk-in patrons and phone & email orders Please call 707-986-7733 or email scgeneralstore@gmail.com to place your order in advance.
Please remember that the RID office is closed to all public (person to person) interaction for the length of the Shelter-In-Place Order. The service window is closed. Please make your utility payment by mail or by inserting your payment (check/cash) through the door slot. Please include your name, account number, service street address or a copy of your bill stub (and the amount you are paying) with your payment. Envelopes (for payment) are available near the RID office entrance. You may also pay your utility bill over the phone with your debit or credit card by calling RID at 707-986-7447 (Monday through Friday, 8AM to 12Noon & 1PM to 4PM). For your protection RID staff will not be able to meet and speak with you in person at the office while paying your utility bill or for any other RID businesses. Please call the District at 707-986-7447 to speak with staff to obtain your account information if needed and/or the amount due. The District requests that individuals and businesses who are experiencing a hardship to contact RID to discuss options and to setup a payment plan if needed for your utility bill.
Please maintain adequate social distance of at least six feet on all hiking trails, beaches, golf course and greenbelt. The Shelter Cove Community Clubhouse and Shelter Cove Playground remain closed to public use. Your District's hiking trails, golf course, beaches and greenbelt remain open for your use and enjoyment. The Humboldt County and State of California Order both recognize the importance for people to have access to trails, natural areas and beaches to maintain their health. Proper social distance of 6 feet must be maintained.
The Shelter Cove Airport is open for all aviation use at this time.
Humboldt County has set up a COVID-19 (coronavirus) compliance tip-line for residents concerned about certain business operations or gatherings (congregation) in the community. The compliance tip line number is 707-441-3022. For general coronavirus information call 707-441-5000. The business support information line is 707-268-2527.
So that RID/Shelter Cove Fire can continue to provide the best possible service during this time, RID/Shelter Cove Fire requests that you:
First and foremost, protect yourself and your family by following the Shelter-In-Place Order. The voiced frustrations of community members about how people are not following the Shelter-In-Place Order is understandable and is certainly frustrating. Protect yourself and your family by following the Shelter-In-Place Order.
Dial 911 for any and all medical/fire/ocean emergencies. Please do not hesitate to call 911 for non-coronavirus medical/fire/ocean emergencies.
Know that your Shelter Cove Fire department is available and prepared to meet the needs of our community. With the new threat of COVID-19 our firefighters are taking extra precautions on all medical calls, not just COVID-19 emergencies. You might see firefighters responding to calls for service in masks gowns, and goggles. This is part of our new standard operating guidelines and does not mean patients are positive for COVID-19. These are only extra precautions to protect our first responders and the patients we treat. With these precautions in place even if firefighters make contact with a COVID-19 patient they can safely dispose of all contaminated gear and be available for the next emergency. We have a plan in place that allows the fire department to remain available if part of the fire department is exposed or becomes ill. Shelter Cove Fire and our Community Emergency Response Team (CERT) are dedicated to keeping this community safe and informed with both the new pandemic and other emergencies that might arise.
Please request assistance for your non-medical/food/personal needs by contacting Shelter Cove Fire at 707-986-7507 or by contacting CERT on CERT's Facebook page: https://www.facebook.com/Shelter-Cove-Community-Emergency-Response-Team-CERT-289540614978207/?modal=admin_todo_tour
Justin R Robbins
General Manager
Resort Improvement District No.1
Shelter Cove, Humboldt County, CA
707-986-7447
07/14/2020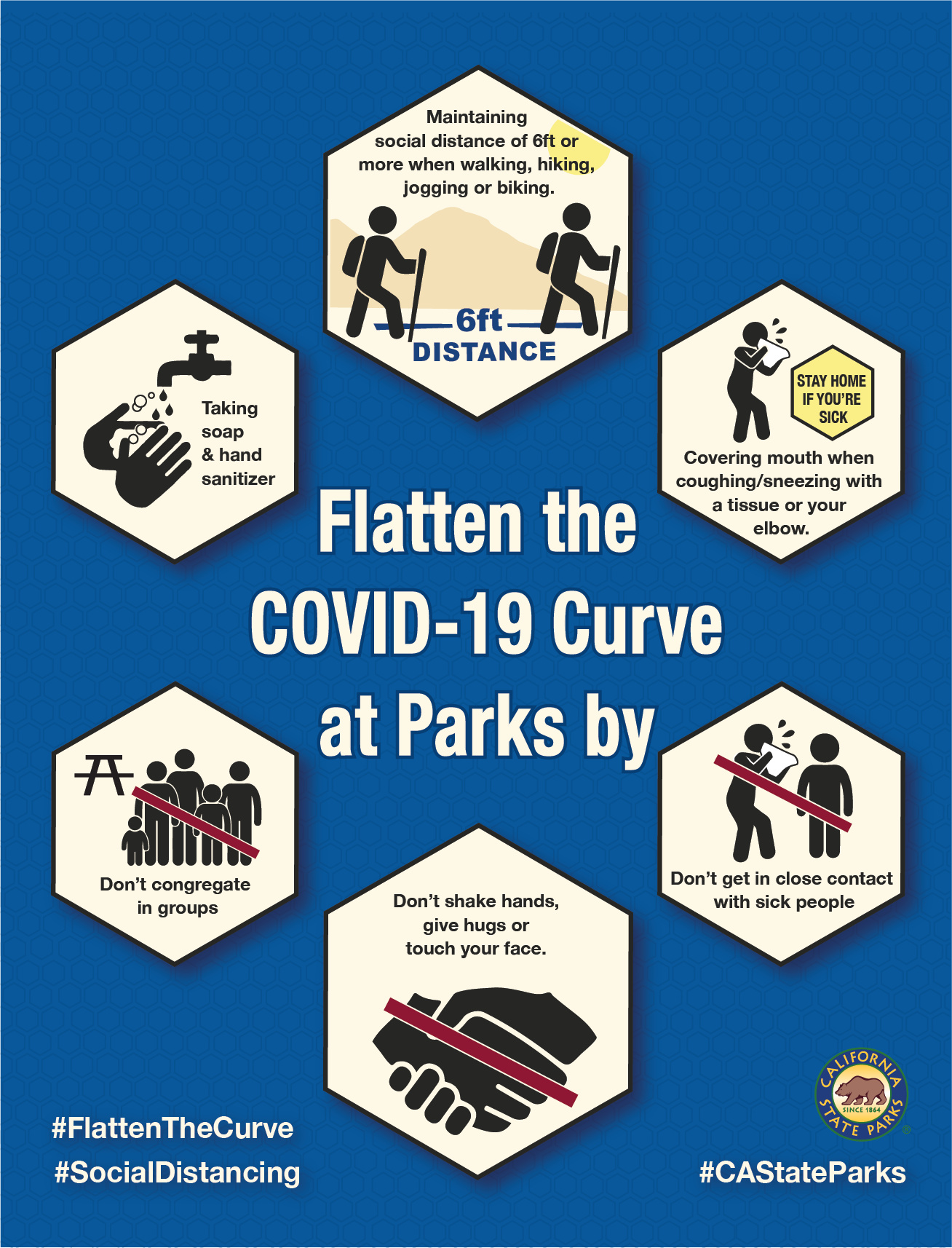 Photo Courtesy of Jason Hollinger